TRAVEL ADVISORY FOR COVID-19: Please be cautious and conscientious while traveling. For U.S. residents and visitors, you can visit the State Dept's travel advisory website as well as the CDC destination recommendation website for up to date information on the ongoing pandemic. Stay safe and please get vaccinated if it is a possibility for you so we can all make it through this together.
Welcome back to Wondrous Paths! Thanks for everyone still reading and here's my latest in a post series on Jordan.
My favorite part of my trip was the Jordanian famous red sand desert, Wadi Rum. This otherworldly desert is definitely something every visitor to Jordan should make a top priority to see. I know many people just come for Petra and leave, but it's worth another night or two for this incredible desert experience.
About Wadi Rum
Wadi Rum (also known as the Valley of the Moon or Wādī al-Qamar) is a protected desert nature reserve in Jordan famous for its distinct red sand dunes and Martian appearance. The desert has been featured in many films and television shows such as various Star Wars movies, Lawrence of Arabia, Red Planet, The Martian, and the life-action remake of Aladdin.
"I was in awe of that place. It was really, really special. One of the most spectacular and beautiful places I have ever seen, and like nothing I've ever seen anywhere else on Earth."

Matt Damon after filming the Martian
Bedouin Lifestyle
Most of the Bedouins living in Wadi Rum are from the Zalabia tribe. Culture has changed rapidly over the past few generations, and what was mostly a nomadic herder culture has been irrevocably changed. As a tourist, you will see how current generations have adapted to the growing post-film tourism industry, but most Bedouins are happy to share a peek of how their grandparents lived and share stories about their culture.
It may seem a bit sad that a once free roaming culture has settled down into villages and started catering to tourists, but women are now giving birth in hospitals and the Bedouin ancient way of life was extremely brutal. These beautiful villages you can visit in the desert support their tribes and take an outsider's peek into the most cherished parts of their culture under the starry desert sky. 
As someone who lives in New York City, the sense of solitude and quiet in Wadi Rum is completely alien and attractive to me.  
My stay at Hasan Zawaideh Camp
I had the pleasure of staying at this camp during my stay in Jordan. Hasan's camp is a typical Bedouin run establishment, in the midlevel range. I wasn't really prepared to rough it, so I didn't mind semi-glamping at all in Wadi Rum. Our "tent" featured wooden walls covered with Bedouin weavings, and a full private bathroom with running shower and toilet and sink.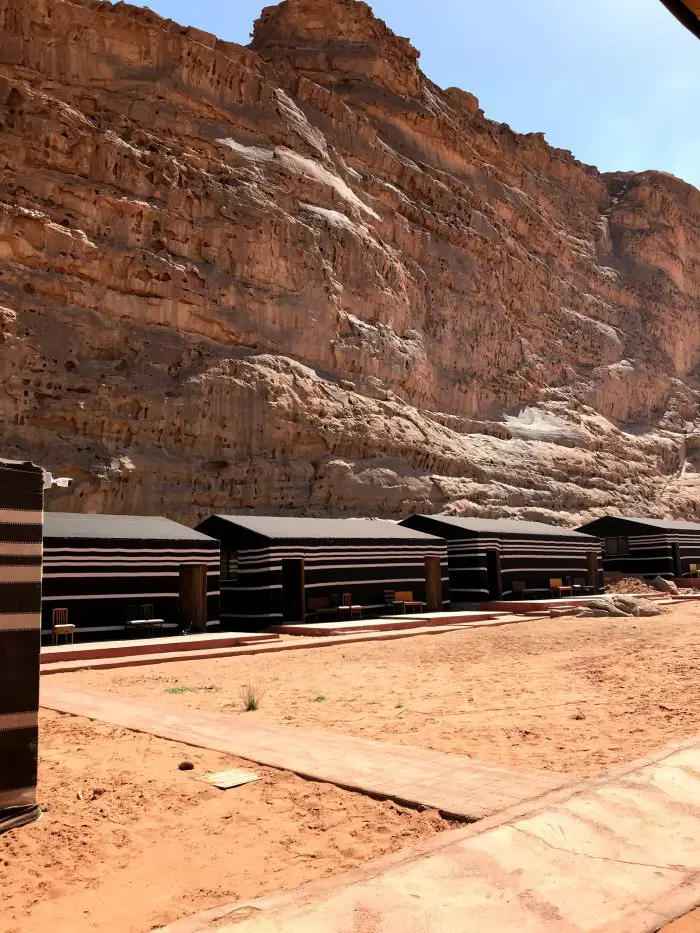 Dinner underground
Like most desert tourist camps, Hasan's camp featured an included traditional zarb dinner. Zarb is prepared by digging a hole in the sand during the day and burying meat and vegetables in foil underground to roast for hours. At night, the meal is uncovered and served piping hot. The meat fell off the bone and the vegetables were wonderfully barbequed.
I didn't get a video of the preparation, but here is a lovely example I found on YouTube:
If you book a desert stay, make sure wherever it is features this wonderful cultural dish. It was definitely a highlight of my stay!
Sunrise over the red dunes
The next day we booked a desert sunrise tour at the crack of dawn. Our Jeep tour booked through the site manager was absolutely worth waking up early in the morning for.
We saw many sites including several huge dunes, the filming sites of the Martian and Lawrence of Arabia, and some historical petroglyphs that showed an ancient caravan route map (awesome)!
Nothing really beats standing on top of a sand dune and watching the racing camels practicing in the morning from miles away.
Other places to stay
Wadi Rum Night Luxury Camp
This camp is definitely more on the "glamping" scale, with rates around $200 a night. It also features bubble tents in the style of Matt Damon's space camp in The Martian.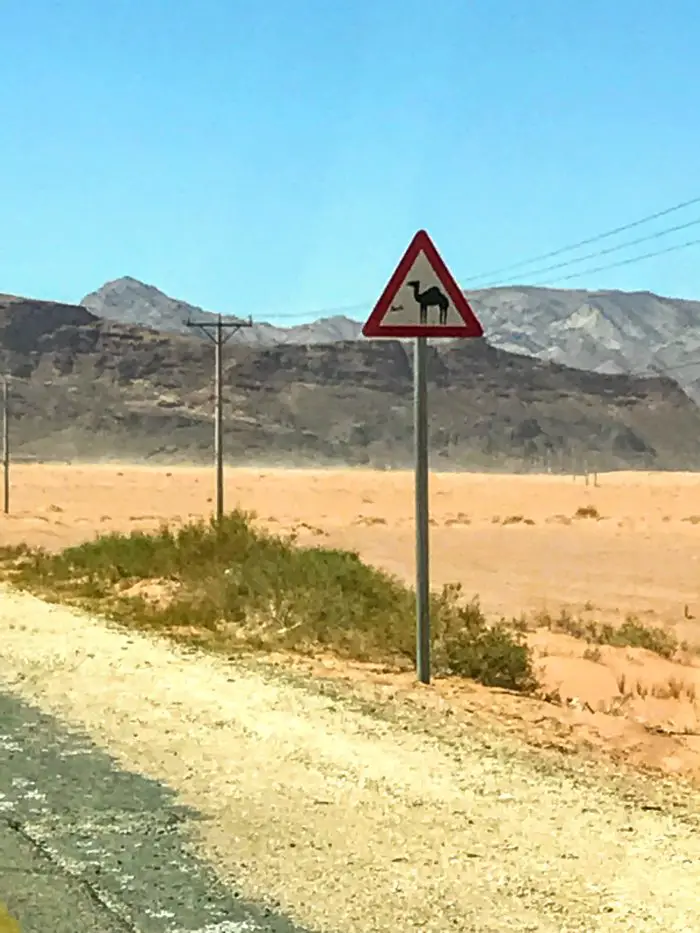 Bedouin Lifestyle Camp
If you're on more of a backpacker budget, the Bedouin Lifestyle Camp is worth a look at $36 a night for two travelers.
Bedouin Traditions
A vegan option for eco-conscious travelers in Jordan looking to skip the constant barrage of lamb and goat meat.
More places to stay:
Pin the guide: