Spain has such a wonderful and rich art history, and a culture dedicated to historical preservation. These artist homes sprinkled throughout cities and countrysides are a prime example.
I've wracked my brain on different posts I can write about during the COVID-19 epidemic. It feels irresponsible to travel right now and I don't want this post to come off as an endorsement of widespread travel until we have a global vaccine.
Maybe you are reading from the future— hello dear reader. I hope airlines kept those $49 flight deals, but probably not, huh? Remember 2020 and how much it sucked? Please take a moment to really cherish the beaches or the bars or the festivals that we missed out on here in the past. I hope the industry has made a healthy comeback!
Back to the present… I do miss writing though, so I decided to revive an old series idea I had that I never really took anywhere. I'm bringing back my series about different artist homes around the world you can visit (after COVID-19 of course). Stay safe everyone!
I chose to bring back this series because … I'm an artist stuck at home. I guess that could be construed as narcissistic but it's interested to think about the homes and studios that artists of history resided in throughout their lives.
Spain has such a wonderful and rich art history, and a culture dedicated to historical preservation. I hope to visit all of these places after this damn virus!
Salvador Dalí House Museum in Portlligat, Catalonia
The famous painter Salvador Dalí lived here at the Casa-Museu Salvador Dalí in Portlligat on the Costa Brava for over fifty years from 1930 to 1982 until the death of his wife, after which he moved to Pubol Castle in Girona.
Dalí converted this house from a fisherman's hut into a domicile befitting of the highly eccentric artist. Bizarre sculptures, furniture, and designs are abundant in this one of a kind dwelling.
Gala Dalí Castle House-Museum of Púbol, Girona, Catalonia
"I name my wife: Gala, Galushka, Gradiva; Oliva, for the oval shape of her face and the colour of her skin; Oliveta, diminutive for Olive; and its delirious derivatives Oliueta, Oriueta, Buribeta, Buriueteta, Suliueta, Solibubuleta, Oliburibuleta, Ciueta, Liueta. I also call her Lionette, because when she gets angry she roars like the  Metro-Goldwyn-Mayer lion"

—Salvador Dalí
Salvador Dalí always promised to buy his wife Gala a castle, which he accomplished in 1969. He spent decades restoring the castle for her and promised not to visit her in the castle without her express permission beforehand.
After the death of Gala, Salvador Dalí moved to the castle to entomb Gala in a crypt, complete restoration of the castle and create his final painting from 1982-1984 until a purported suicide attempt by fire, after which he moved to Galatea Tower of his Theater-Museum.
Dalí Theatre and Museum, Figueres, Catalonia
I want my museum to be a single block, a labyrinth, a great surrealist object. It will be [a] totally theatrical museum. The people who come to see it will leave with the sensation of having had a theatrical dream.

—Salvador Dalí
Dalí's final abode was the Galatea Tower of his theater and museum. In 1960, Dalí and the mayor of Figueres decided to rebuild the burnt down town theater (and former site of Dalí's first exhibition) into a museum to celebrate Dalí. He is buried in a crypt beneath the main stage of the theater.
Gaudí House-Museum Barcelona
Casa Museu Gaudí is located in the Park Güell in Barcelona, and was the residence of the architect Antoni Gaudí from 1906 to 1925. The ground and first floors are open to the public, and the second floor is a library which can be accessed with special permission.
This house was not designed by Gaudí but instead by Francesc Berenguer i Mestres, a Modernist architect and was constructed between 1903 – 1905. The museum contains furniture pieces designed by Gaudí as well as personal rooms and furnishings used by him as well as more art pieces by his coworkers and colleagues.
El Greco Museum, Toledo
The home of celebrated Mannerist painter El Greco no longer exists today, but this museum attempts to create a faithful and historic representation.
This museum is located in the Jewish Quarter of Toledo, and recreates the painter's 16th century home as well as hosting many of his later-in-life paintings.
Museo Casa Natal (Picasso's Birthplace), Malaga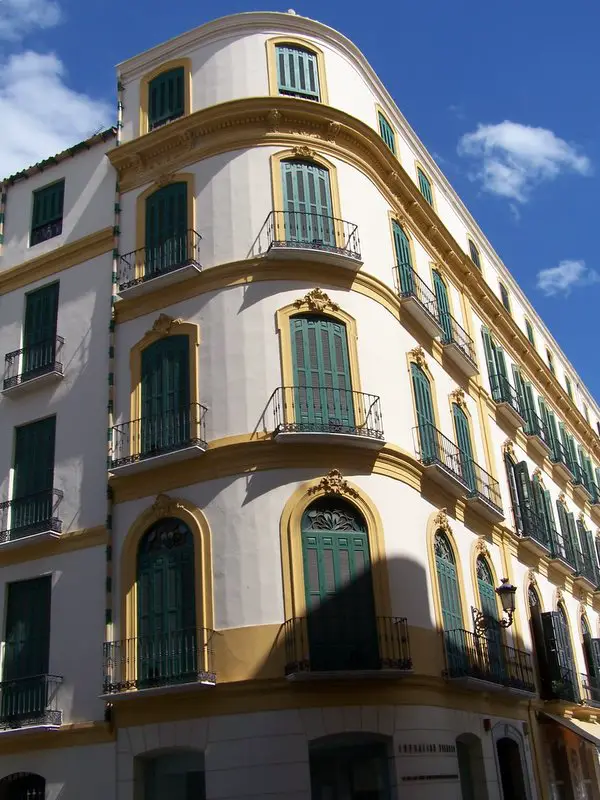 Pablo Picasso was born in this house in 1881 and lived there until 1884. This small house museum shows an assortment of his and his family's personal belongings., memorabilia, and artworks. This is also the headquarters for the Fundacion Picasso.
Casa Museo de Goya, Fuendetodos, Zaragoza
This historic house museum is the site of painter Francisco Goya's birth in 1746. Aragonese style belongings and furniture are displayed, as well as reproductions of work and various documents by Goya.
Admission can be purchased with a triple ticket to the house museum, the Museo Del Grabado with Goya's etchings and prints, and Sala Zuloaga, which displays works by students of the foundation.
Sorolla Museum, Madrid
This beautiful museum and estate in Madrid honors the life of Joaquin Sorolla. The building was originally the artist's house/studio and was converted into a museum after the death of his widow. Make sure to visit the beautiful Spanish gardens surrounding the property. After you've gotten your fill of Sorolla, why not check out some of the other art museums around Madrid?
Fundació Pilar i Joan Miró, Palma, Mallorca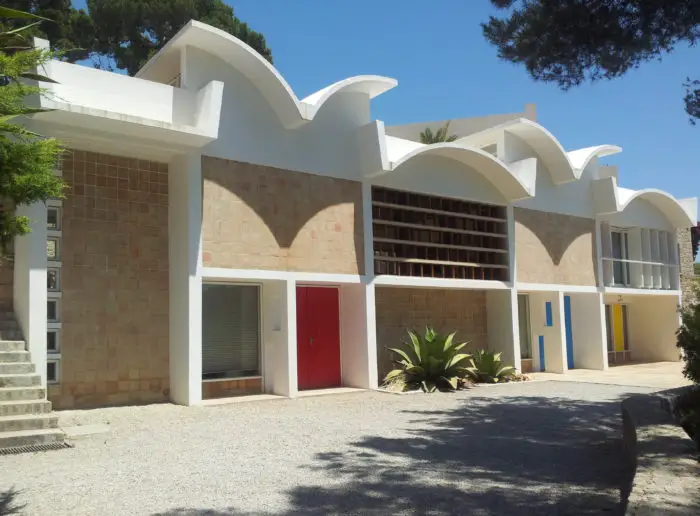 On the island of Mallorca, you can find the Miro Foundation, which includes a museum and the Studio Sert workshop of Dada painter and sculpturist Joan Miro. These buildings include 6000 works by Miro as well as a sculpture garden and library. Miro also bought a nearby building called Finca Son Boter which he turned into his atelier, where his graffiti on the walls can still be seen today.
Coming soon (maybe?): The birthplace of Diego Velazquez, Seville
The famous Spanish Baroque painter of Las Meninas may soon have a birthplace museum of his very own, as Seville residents are crowdfunding to turn the facade of his home into a full blown historic house museum. https://news.artnet.com/art-world/seville-crowdfunding-for-velazquez-home-1549045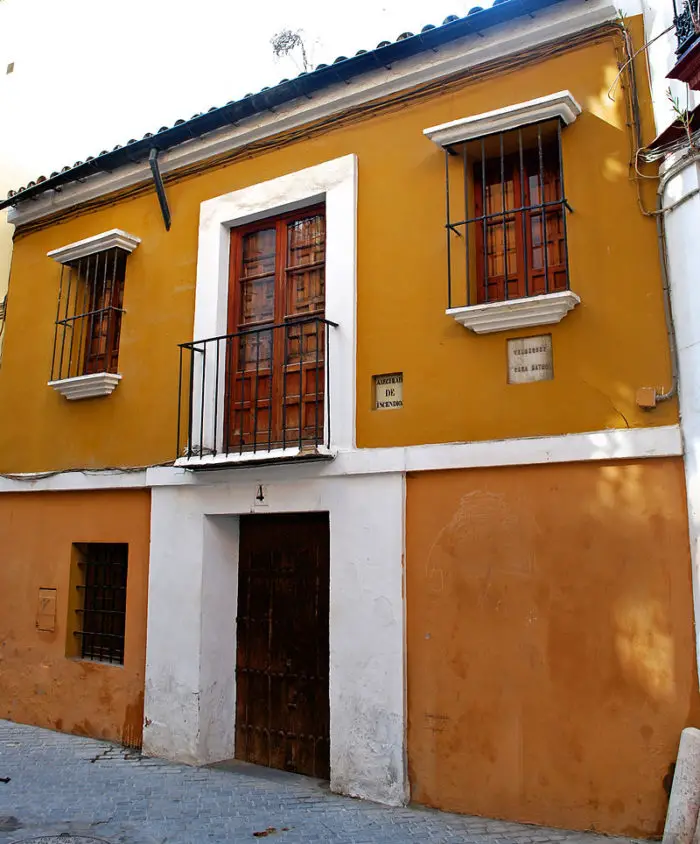 I certainly hope they can pull it off, although their funding looks like it didn't hit its goals. Maybe they can pull something together after COVID-19.
Which house would you like to visit? And do you have a favorite Spanish artist?
Pin this post: