Earlier in February Jared and I traveled to Colombia for some medical work. It's been financially tough for both of us during COVID-19, even without all the travel restrictions, so even though Jared just got his first passport in Feb 2020, he never really got a chance to crack it open and get his first stamp.
Needless to say, I was pretty stoked to be leaving the country again. I know it's a privilege to be able to travel, but damn it feels good to finally take a break from Brooklyn. Especially when the weather is regularly in the 20s and 30s here (Fahrenheit, so sub zero Celsius). Especially when the sun sets sometime between 4 pm and 5:30 for months at a time. As a native Floridian I tend to languish in winter, so tropical Colombia was looking mighty tempting.
I was looking for a romantic hotel in Cartagena for the two of us called Casa La Factoria (check it out here!). Cartagena has been at the top of my list since childhood. I had a close friend in middle school from Colombia (who happens to now run a wonderful travel account herself, go give it a read here) who piqued my interest in the country. Shakira, García Gabriel Márquez, and all those beautiful Pinterest posts and Airbnb listings sealed the deal.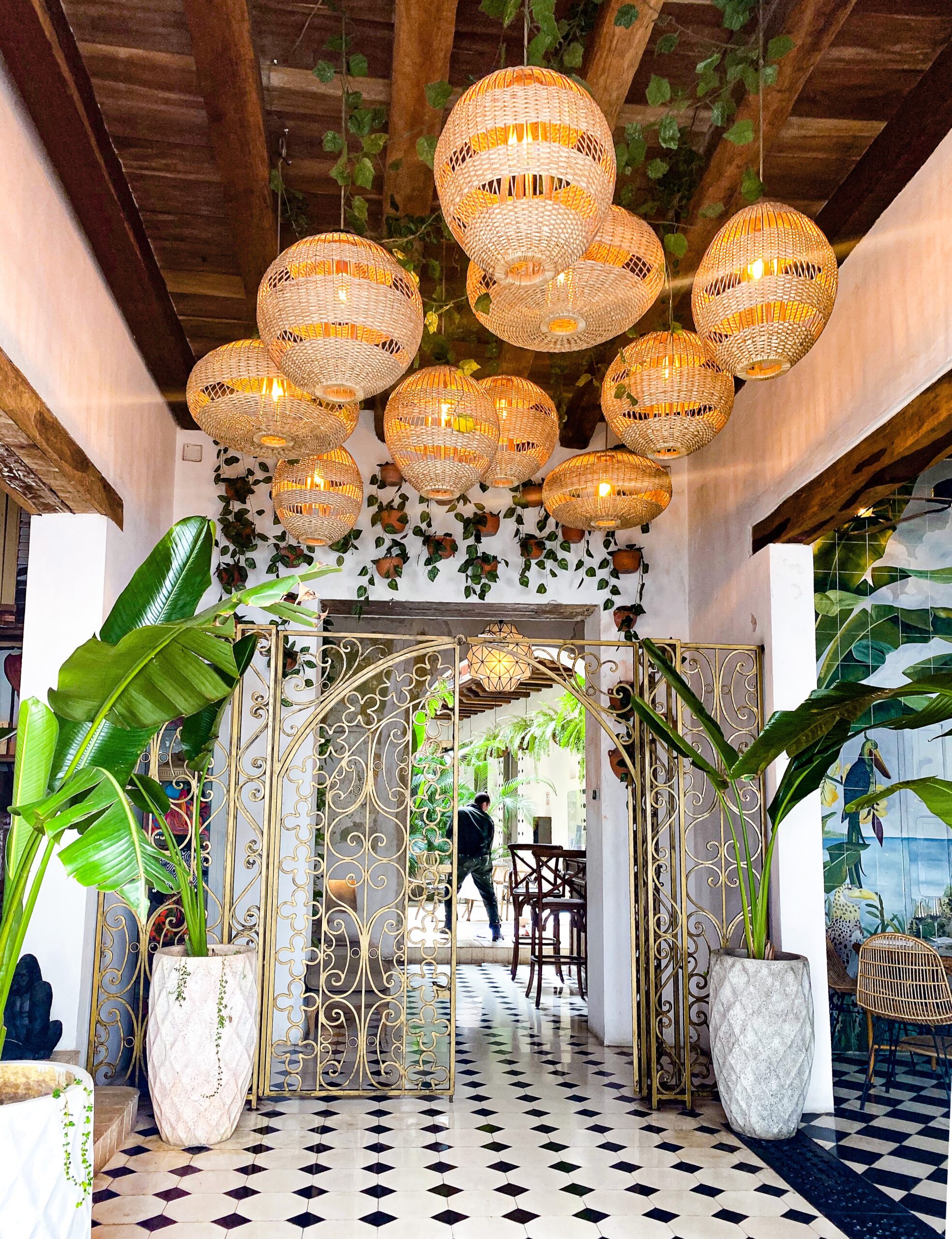 History? Check. Music? Check. Food? Check. Beach? Si si si. The Old City seemed like a dream, and I'm quite pleased to say it lived up to my high expectations in every way.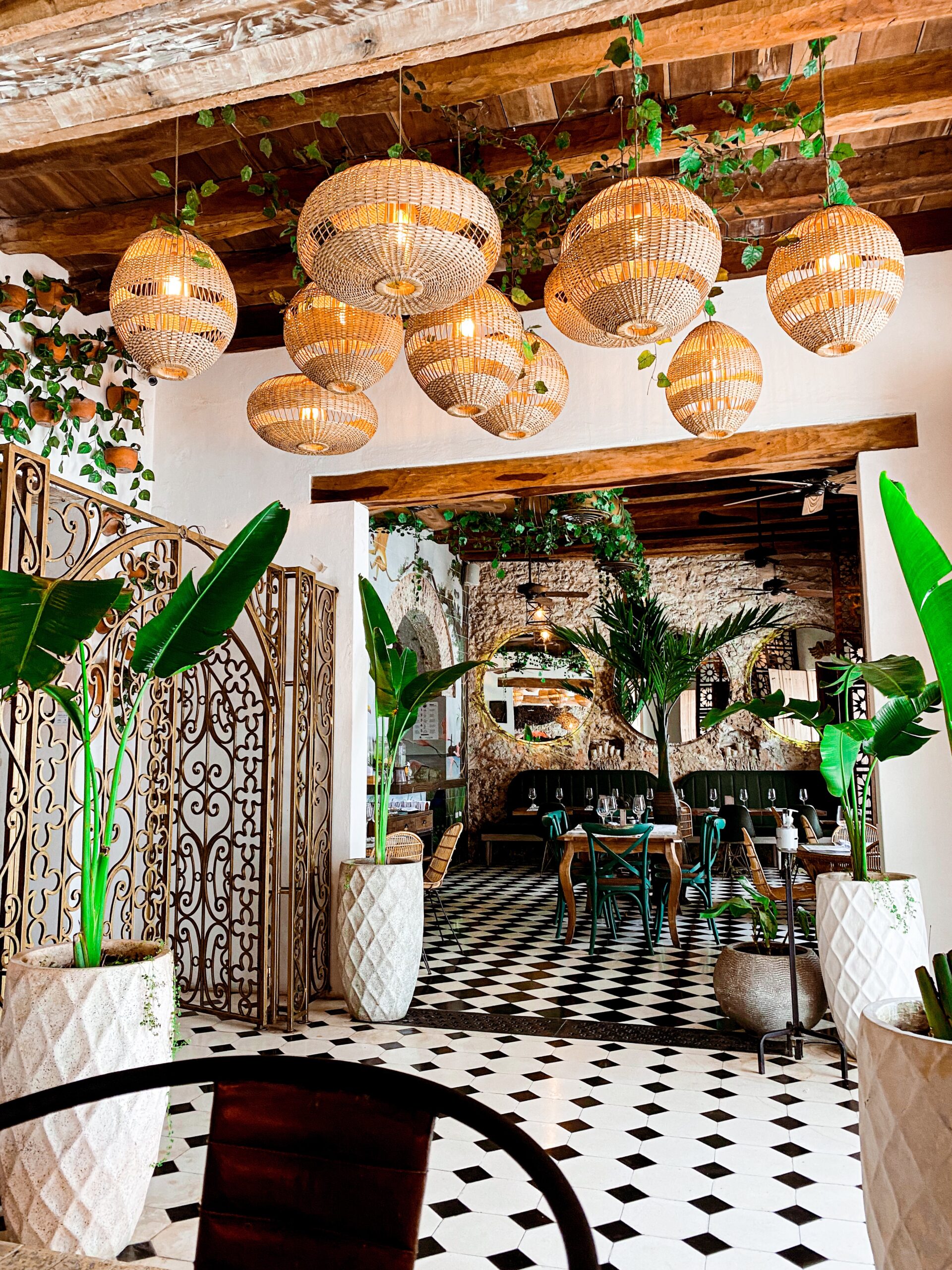 The hotel we stayed at was a small boutique establishment located in the walled city. The location was fantastic, only a very brief walk from the city walls and most of the sites in the walled city.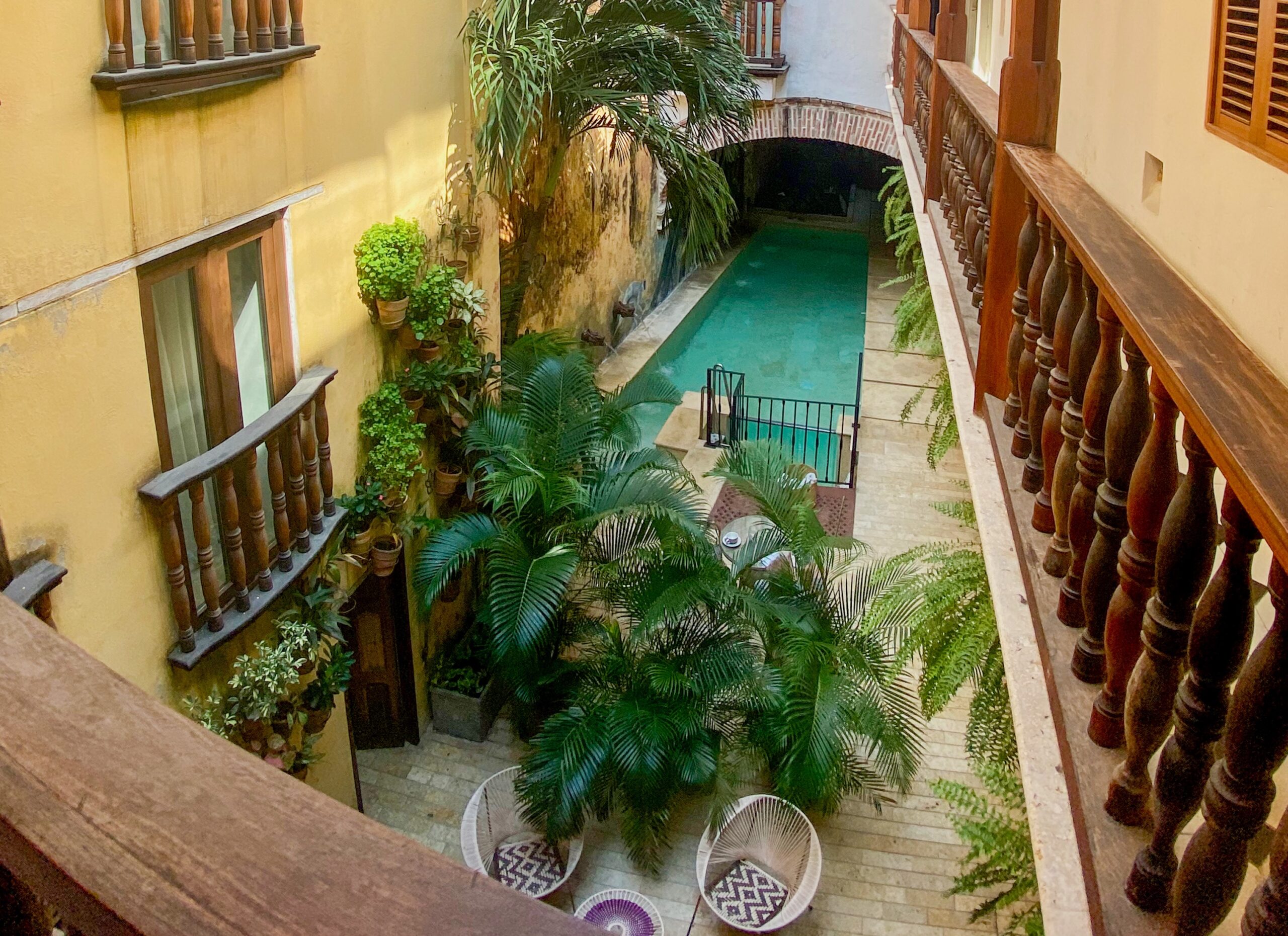 One of the frustrations of travel I had forgotten was the sheer exhaustion of security and customs and airports. We arrived shortly after midnight. Reception is open 24 hours, and surprisingly gracious at one in the morning.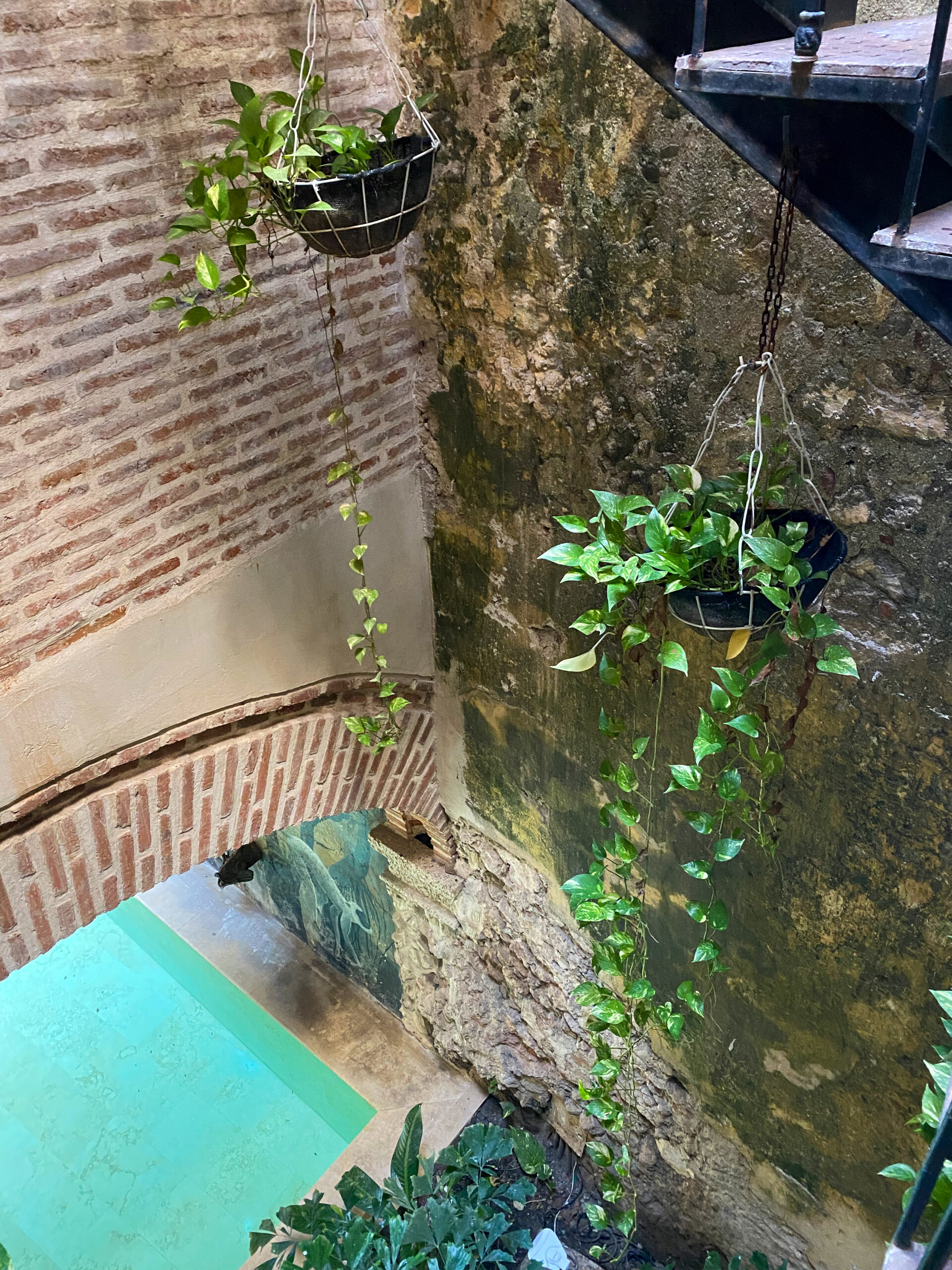 I will mention that our room was on the 4th floor with a walk-up. I'm not sure if there are any elevator facilities, so if this is a concern this may not be the hotel for you. I would call or email and ask if you need assistance with this sort of thing just to check.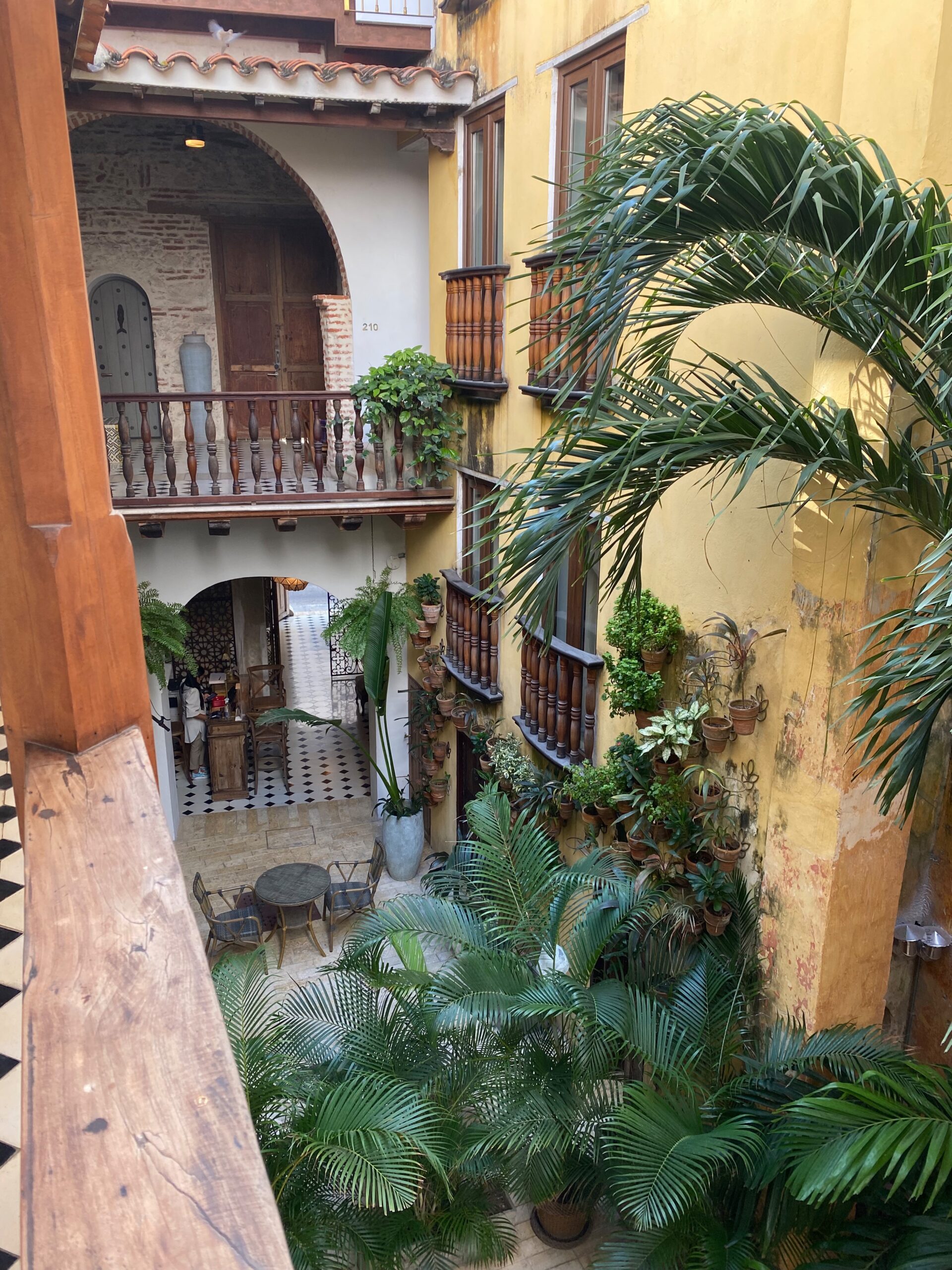 The room itself was fairly large by my standards, a perfect size for two people. The TVs have YouTube hooked up with a selection of playlists for sleep purposes and tourist attractions suggestions. A very nice and modern touch. The bed was cozy and refreshing. During our stay, the hotel was following Covid-19 restrictions, with housekeeping recommending we request cleaning every 3 days. This doesn't bother me that much, and you can request it more often if you need it, but housekeeping every day always struck me as kind of wasteful to the environment (laundry) anyhow.
I enjoyed the blend of old architecture and new modern elements. I've seen that mix done poorly before (I'm looking at you Florida) so it's a real treat to see it done tastefully. Spanish tiles and stucco meet industrial wrought iron was not a combo I thought would work, but La Factoria makes it happen with style.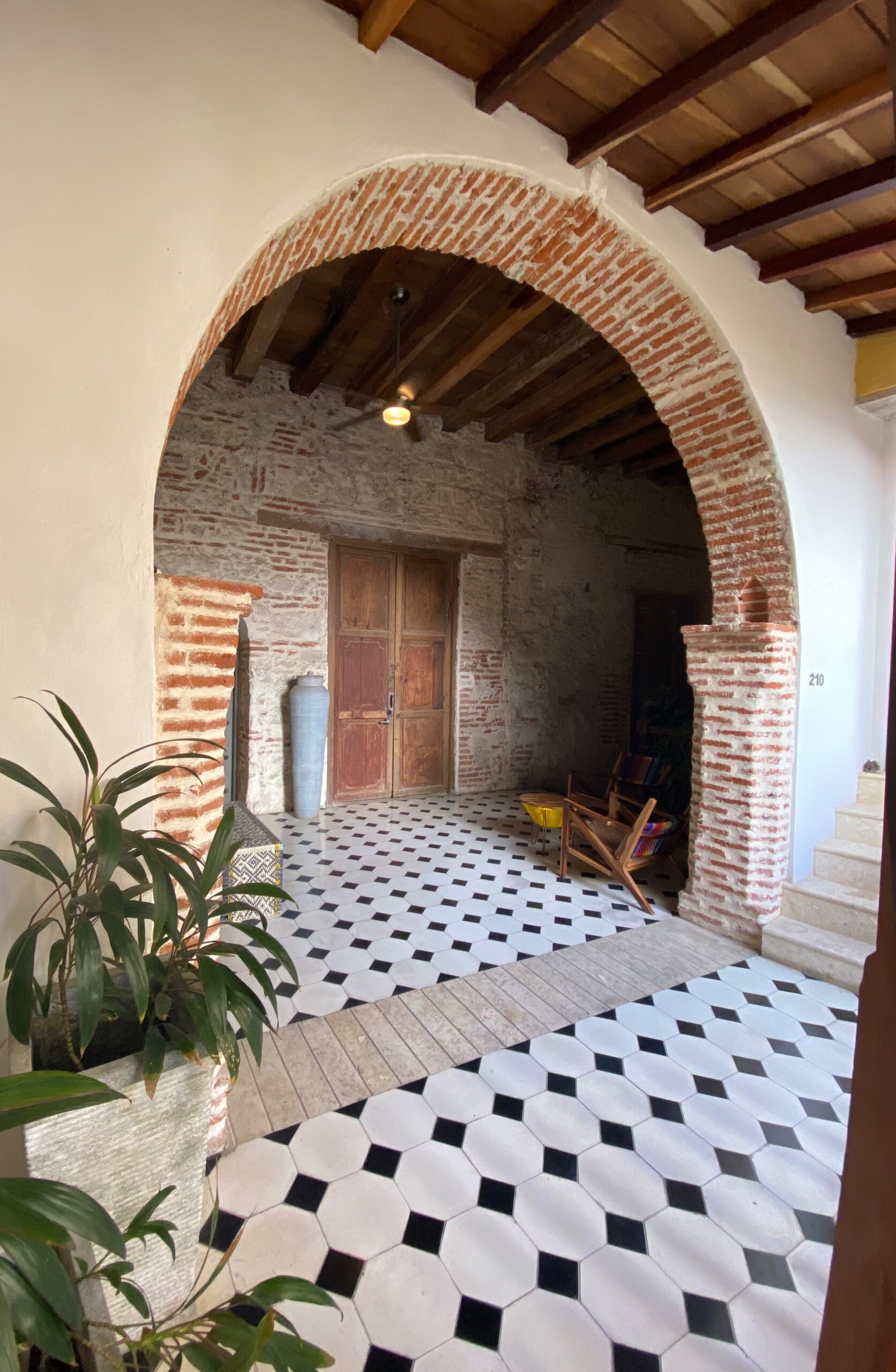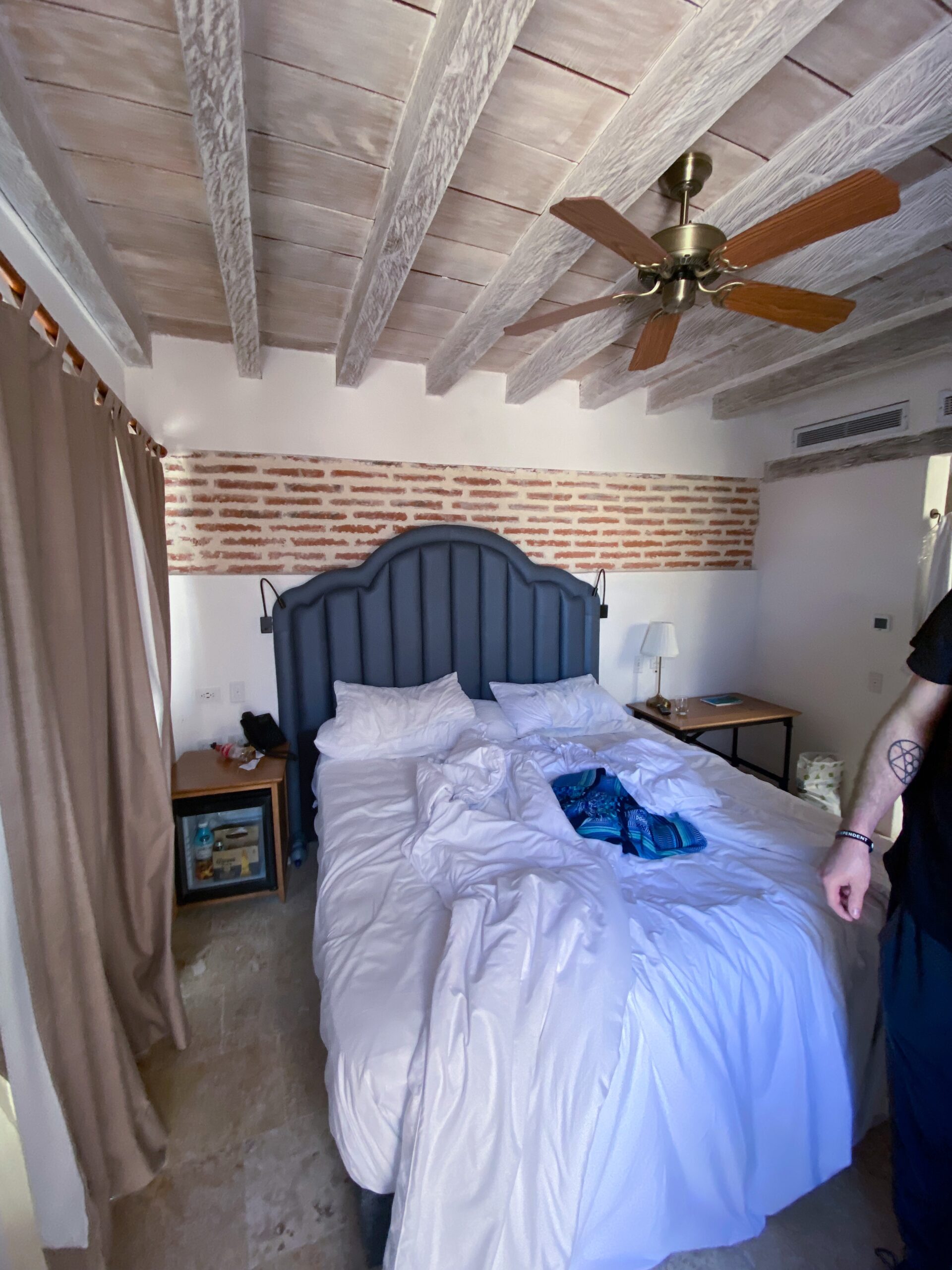 Probably my favorite part of the room was the shower. The skylight adds serenity during daytime hours and the smoky glass adds steam(y romance).
Breakfast (included) every morning was divine. I'm a night owl by nature, so it takes some convincing to get me out of bed. The fresh tropical fruit plates and giant breakfast spreads persuaded me to leave the cozy bed even through my jet lag. Just look at this: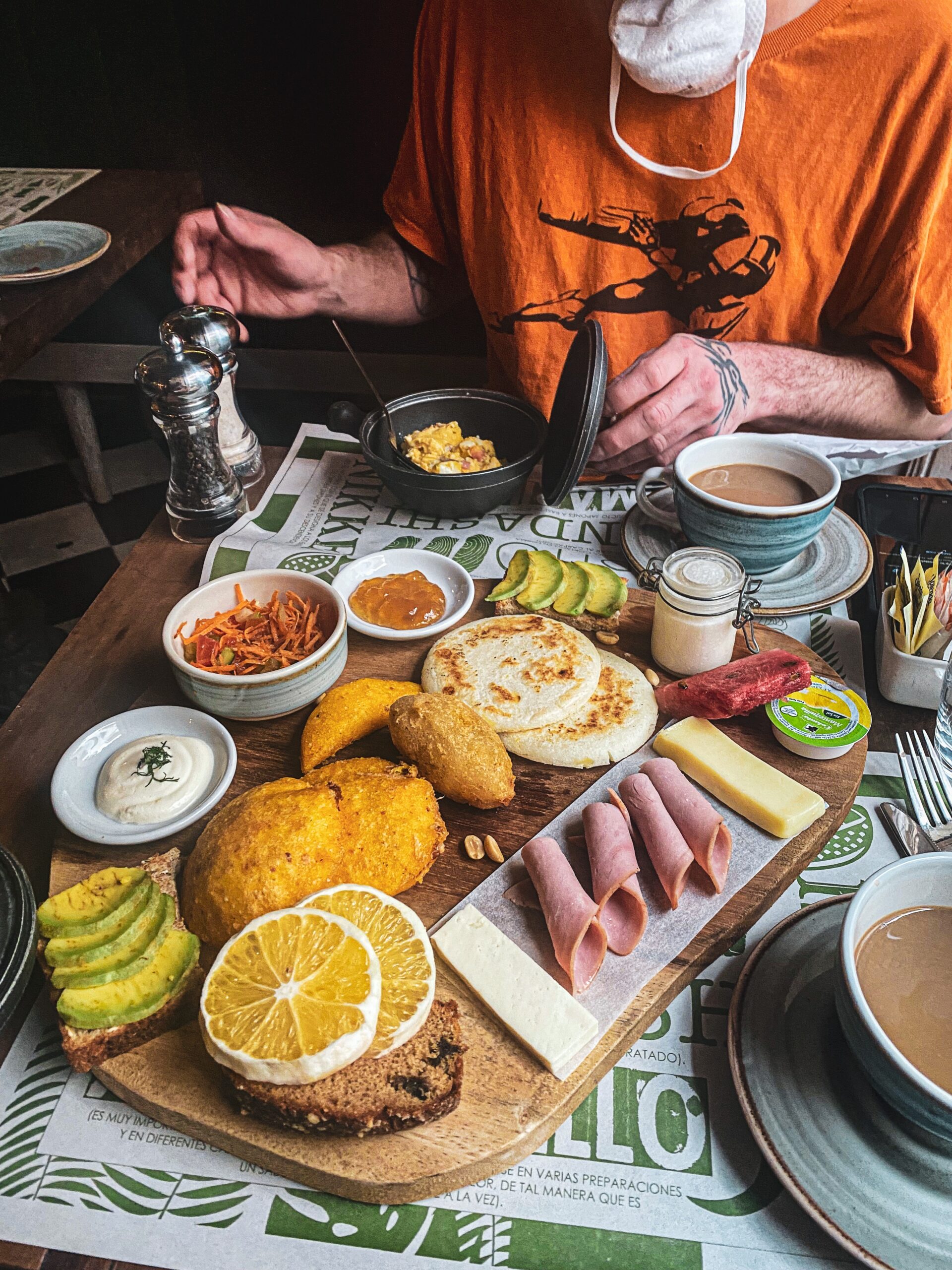 Several different types of arepas, including con huevos (egg), flour, some kind of meat dumpling, mini avocado bruschetta, and the option for eggs of your choice. Make sure to ask for whatever fresh-squeezed juice is available. I had the most amazing banana juice of my life. I could go on for hours about that breakfast.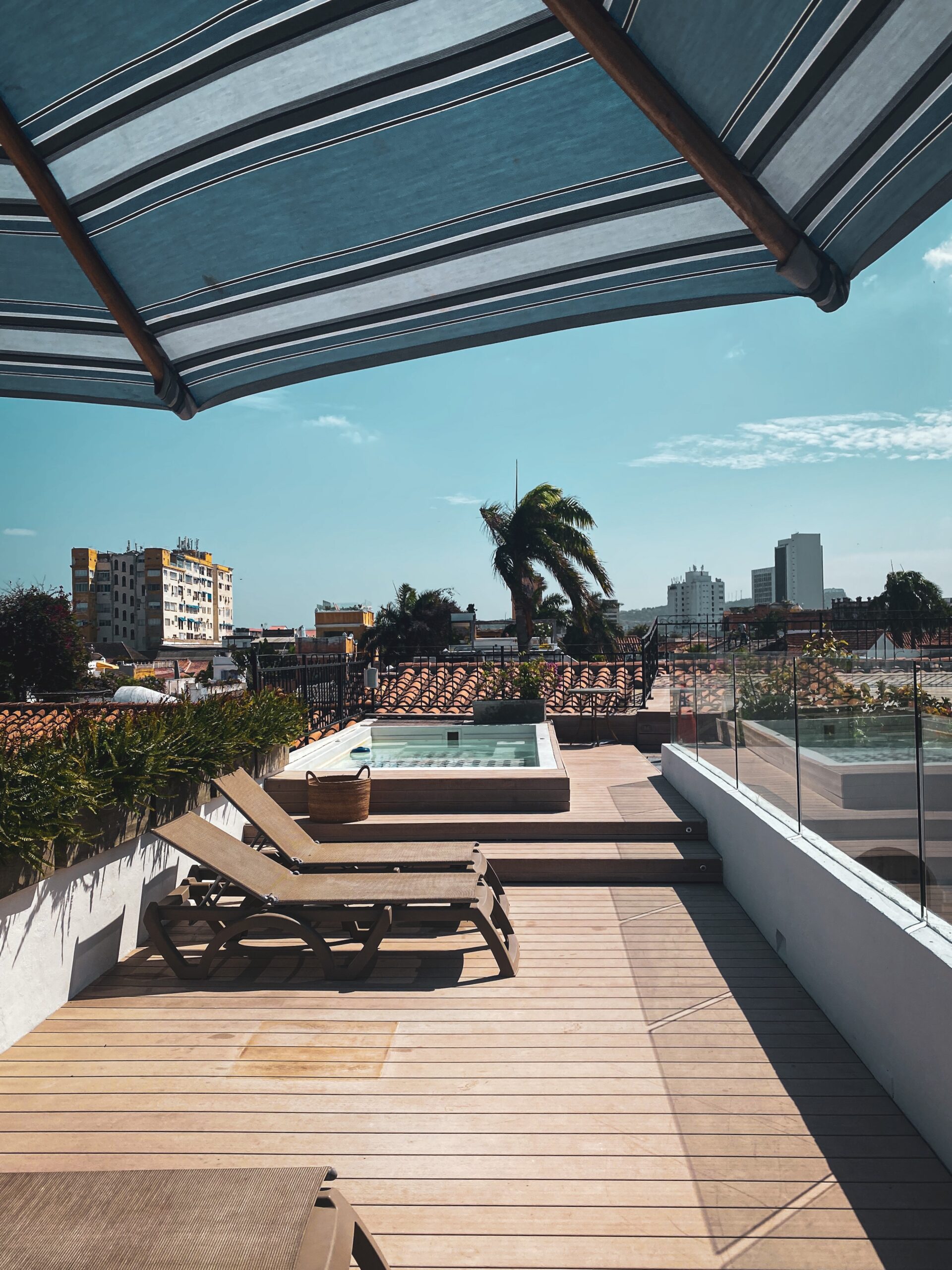 Another highlight of our stay at Casa La Factoria was the rooftop pool. The small pool is surrounded by beautiful tropical blooms and colonial pastel architecture. It's a lovely place to cool down after a sweaty day in the equatorial Caribbean sun. An unexpected bonus was the bird-watching opportunities. I always forget the rest of the world has more than 2 or 3 types of birds residing in deep Brooklyn. I ended up buying this book about Colombian birdwatching. Is this a sign I'm getting old? I'm okay with it.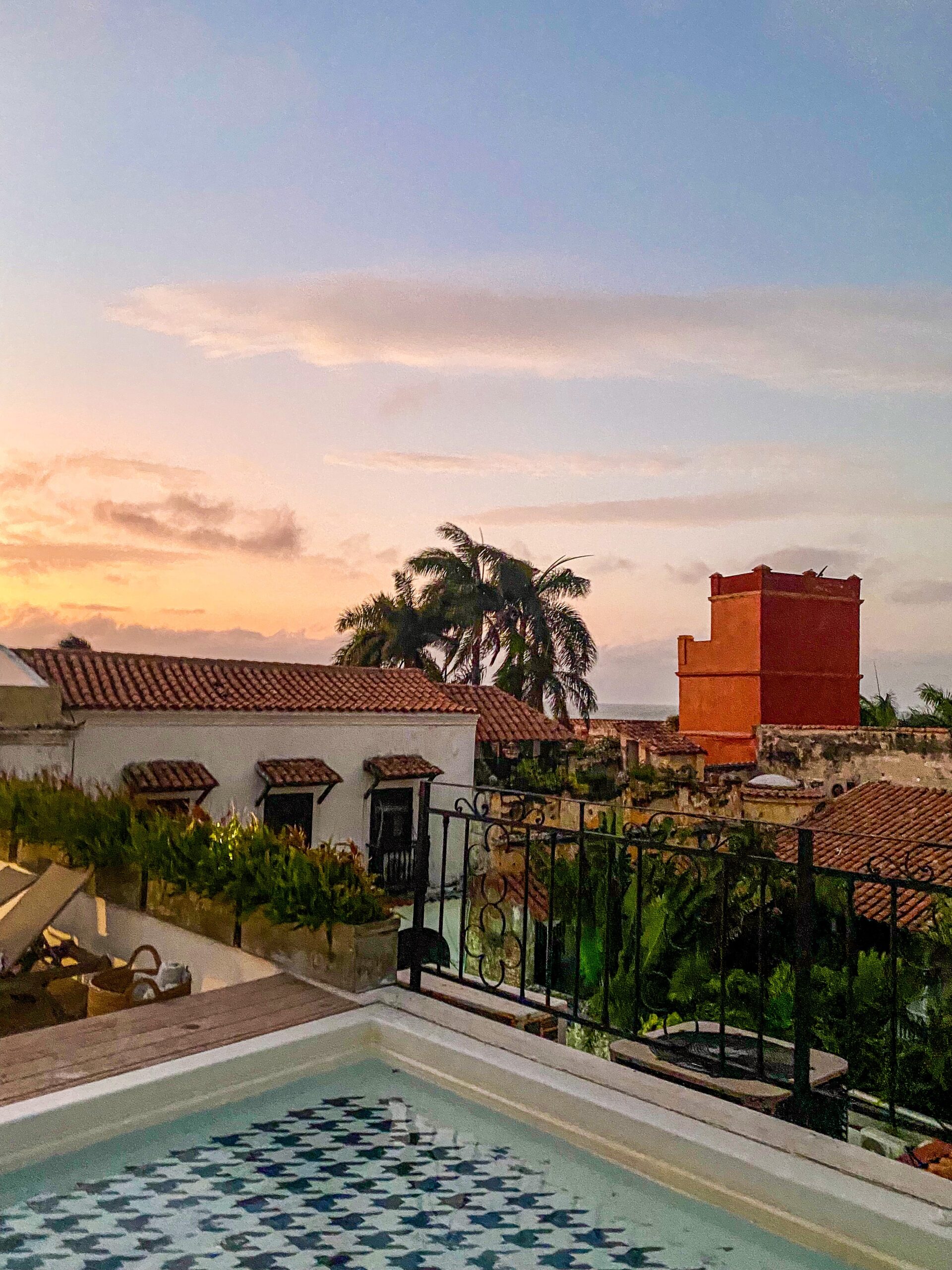 There was another pool on the ground floor with a grotto, but it was freezing during our winter stay. It might be warmer during summer. The rooftop pool is a better choice during winter months, as the sun does heat it up.
Due to dental work recovery, we didn't get a chance to check out the bar and restaurant, but it looked cute from the outside, and if the food is anything like breakfast I'm sure it's spectacular. The restaurant is a Peruvian Japanese fusion, sushi rolls, and traditional South American dishes updated in modern style.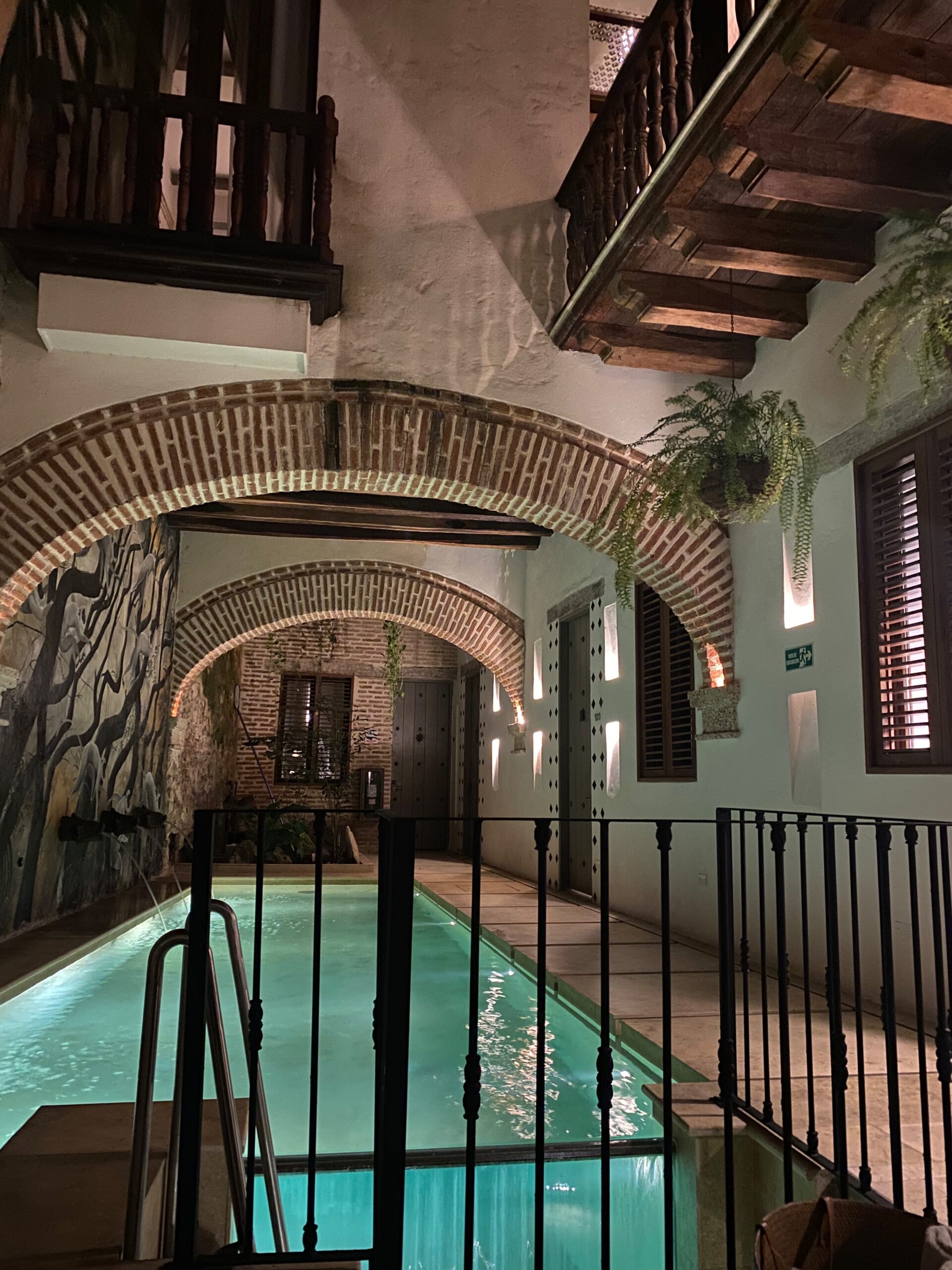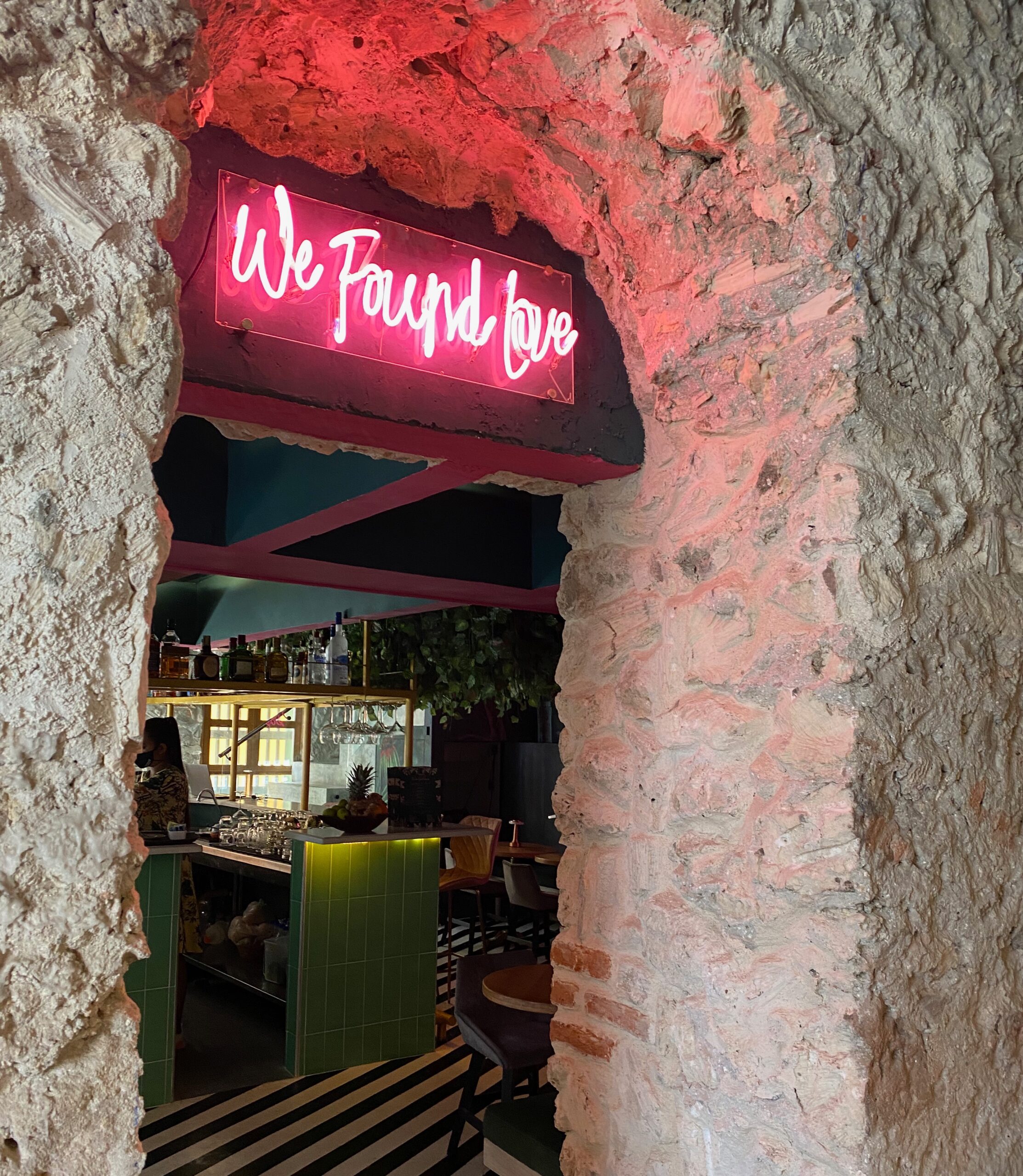 All in all, I definitely recommend this hotel for young people who are looking for a romantic getaway in Cartagena. The food is wonderful, the hotel is very instagrammable, and the rooms are a wonderful blend of comfort and style
---
Like this post? Pin it!