Sure, everyone is talking about Croatia these days, especially in the wake of the tremendously successful and picturesque Game of Thrones filmings. Dubrovnik, Split, Zagreb. All ubiquitous and all completely crowded.
Interested in Croatia but not crowds and trends? Have you heard of Istria? Croatia is generally regarded to be composed of four regions: the famous Dalmatian coast, Croatia "proper", Slavonia, and Istria, our heart shaped peninsula we will be talking about in this post.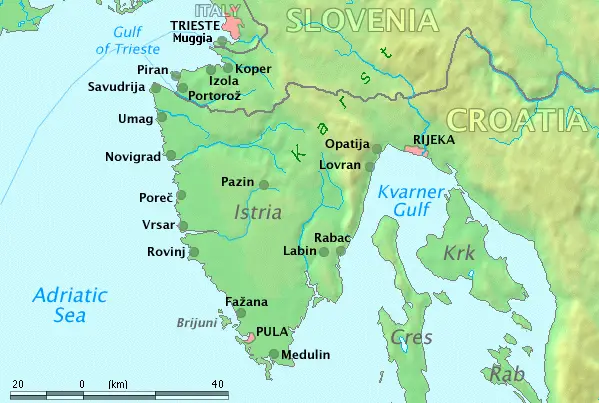 The Istrian peninsula is located in the western part of Croatia, adjacent to Slovenia and right across the Adriatic Sea from Italy. Parts of the Istrian peninsula are in Slovenia and Italy, but in this post I will be writing mainly about Croatian Istria.
Istria has a mainly Mediterranean climate, so it's a great choice for those looking for a beachy European vibe on a budget. Keep in mind the beaches are rocky instead of sandy, but they are still quite charming. The region has won many awards for the best tasting olive oil in the world, so make sure to try some when you stop by.
The locals call the coast "Blue Istria" and the wooded mountains "Green Istria". Both Istrias are breathtakingly beautiful.
Pula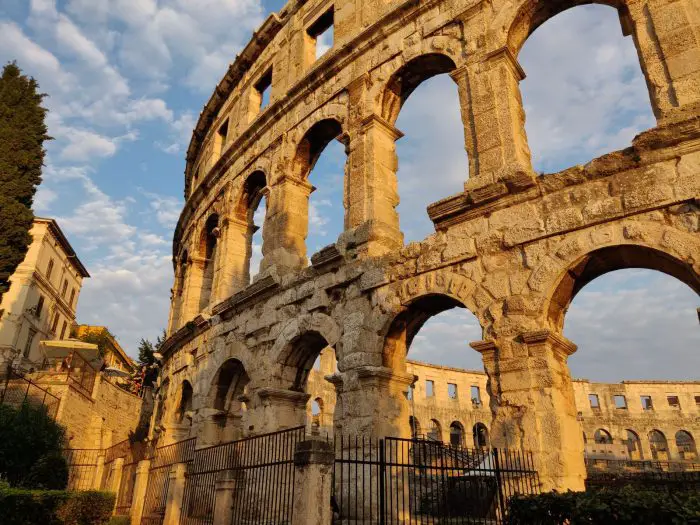 Pula is a surprising little scenic town. It features adorable streetside cafes. Windy, tiny cobblestone paths. And most notably, a full on Roman colosseum ruin!
The Pula colosseum is much better preserved with a much shorter line than its more famous Roman cousin, so you should definitely make it a priority to see it when you are in Croatia. There are even events such as film festivals and plays you can attend within the Colosseum. How's that for a once in a lifetime experience?
I remember when I went about 13 years ago, you were allowed to walk around inside the pit itself. My 8 year old brother and his cousin got on their respective Russel Crowes and had a fake gladiator sword fight in the pit.
Labin
Another petite medieval Istrian town, Labin sits tidily on a hilltop. Inside the town are pastel colored houses lined up on windy backstreets with the occasional adorable street cat. There is also a fortress you can visit for a sweeping view of the surrounding hills and the neighboring town of Rabac.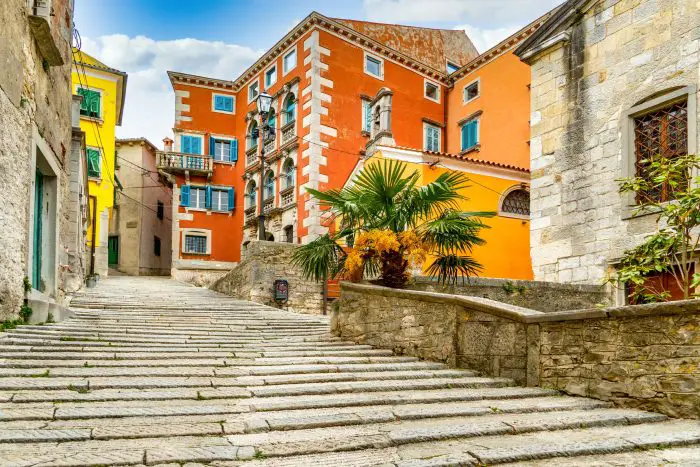 This town is straight up Instagram bait… cats, colorful tiny houses, winding alleyways with cobblestones… you get the idea. It's only a day trip away from Pula, and a short drive from Rabac.
Rovinj
Rovinj is my favorite place in Istria. It's romantic, tiny, and perfect in every way. The best way to stay in Rovinj is to book a hotel with a view of the tiny peninsular town. I mean, look at this view. Does it get any better?
Make sure to try the local seafood at a sidewalk cafe. The people are friendly and the food is scrumptious.
Motovun
Motovun is a premedieval walled hilltop town that has been conquered by Celts, Romans, and even Venetians. It has been featured in local fairy tales and folklore and has a distinct "old world" flair. Gourmet truffles are harvested in the nearby Motovun forest, and nearby wineries provide this town with culinary delights.
Grožnjan
Groznjan is the only town in Istria with an ethnic Italian majority. Famed as an artist's enclave, you can find many small art studios selling all kinds of things such a pottery, woodwork, and paintings as well as local truffles.
There are frequent free open air concerts and other events as well as a prominent musician's school.
Opatija
If you are looking for a classic seaside Croatian town without the crowds of Split or Dubrovnik, look no further. Opatija is gorgeous, and used to be a famed destination for socialites and royalty in the mid 1800s.
The romantic promenade along the riviera makes this town worth the drive alone.
Porec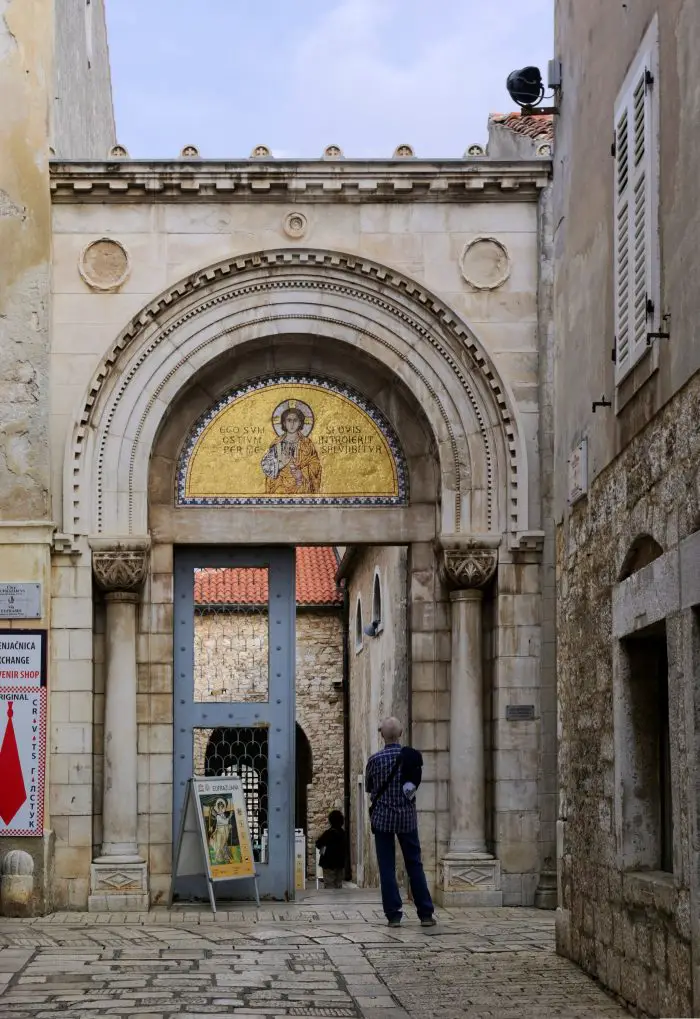 Porec is jam packed full of history, as it has been standing since the 6th century. The Episcopal Complex of Euphrasian Basilica is a UNESCO world heritage site, and features beautiful Byzantine mosaics and views of the sea through the basilica windows.
Rabac
Rabac is the place you need to go for those pristine aqua Mediterranean beaches you keep hearing that Croatia has hidden away somewhere. The Kvarner coastline is at its most glorious here, and the Adriatic at its most sparkling.
Rabac is popular enough that you can find plenty of fine dining and open air events throughout the summer as well.
Go next: Rijeka
Hardly a small town as this is Croatia's third largest city, Rijeka is still a solid destination. It's going to be the European capital of culture in 2020, featuring a strong punk rock culture, hidden Klimt paintings, and museums galore.
Anywhere else in Istria that I missed? It's full of little hidden gems, so there is probably something. Let me know in the comments.
Pin it: